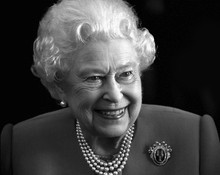 A Message from Sir Euan Calthorpe, Bt.
We are deeply saddened by the death of Her Majesty Queen Elizabeth II and offer immense gratitude for a lifetime of unwavering service to our nation and the Commonwealth.
While this is rightfully a time for mourning, it is also one to reflect and celebrate her service and the love The Queen had for our nation. We honour her selfless sense of duty, commitment and faith, placing others above herself.
The Queen consistently inspired us to be the best we and our communities can be for each other, representing constancy of purpose, hope and duty in times of difficulty and national pride and joy in times of celebration.
On behalf of my family and everyone at Elvetham Estate, our thoughts and prayers and encouragement are with The King, The Queen Consort and the Royal Family.
Sir Euan Calthorpe, Bt,
and Everyone at Elvetham Estate