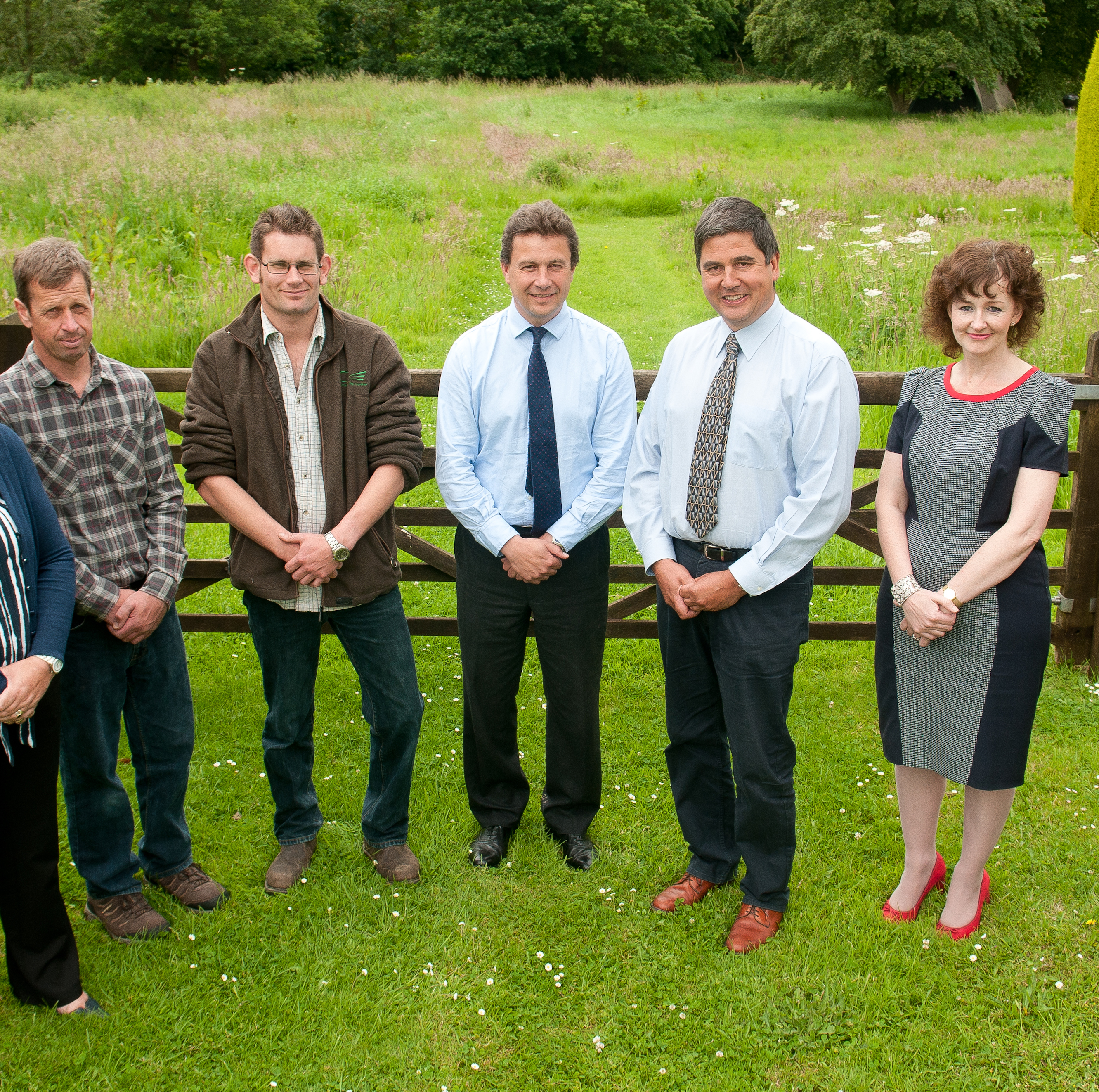 L-R: John Sharp, Chris Beach, Simon Fowler, Kim Cuzner, Alison Parr
Alison Parr
Alison's key role is to support the family's private business and philanthropic activities. In addition to supporting the team's management of the Estate, she is secretary to the family's two local charities. Alison is passionate about wildlife, the rural environment and local history.

Simon Fowler MRICS FAAV
Simon is our Estate Manager. He is a Director of FowlerFortescue, who specialise in estate management and complementary property consultancy. Simon is married to Hannah with two young children and enjoys horse riding when time permits.
Kim Cuzner
Kim is our Farm Manager. In running Elvetham Farm he balances our commercial aspirations with our desire to care for the environment. He is passionate about keeping a hands on role, taking a particular interest in cattle husbandry and creative projects. He is enthusiastic about the use of IT in modern farming.
Sir Euan A-G-Calthorpe, Bt
Sir Euan's primary role as the current custodian of Elvetham is to balance the family's aspirations to see commercial growth, environmental enhancement, community development and inter-generational thinking. He is passionate about seeing positive change in local community, environment and economy.
Chris Beach
Chris is part of Kim's Elvetham Farm management team alongside John. He is a stockman and involved in the arable operations. He is passionate about seeing the estate looking tidy as well as productive. He enjoys the changing of the seasons and the variation in work this brings.
John Sharp
John is our longest serving colleague. Having started in 1985, he is now part of Kim's team alongside Chris. He is a stockman and involved in the arable operations. He has enjoyed seeing how the estate has changed and developed over time. He is passionate about conservation, particularly native woodlands.
Owen Davies
Owen works at FowlerFortescue with Simon and Su and is involved with all aspects of estate management at Elvetham. In his spare time, Owen enjoys walking his dog, and cooking for family and friends