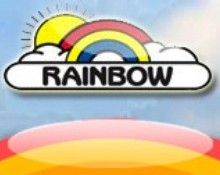 A Rainbow Arrives
Rainbow Play Systems has become the latest customer addition to Our Business Community.
Rainbow Play Systems Ltd. have been supplying the very best outdoor play equipment in the UK for over 15 years. Their Springfree Trampolines are the safest trampolines available in the world and are the only trampoline endorsed but the Royal Society for the Prevention of accidents. Rainbow Play Inc.have been manufacturing climbing frames in the US for over 25 years. Using mainly Cedar and Redwood they have climbing frames that your children will grow in to and designs for all garden shapes and sizes.
They would be delighted to hear from you if you have a requirement for quality play equipment. For their website, please go here.
To see more of our customers, please go here.