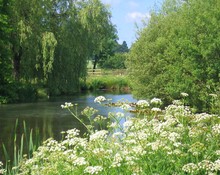 Hart Voted Best Place To Live For Third Year Running
Elvetham Estate is located in Hart District which has been crowned Britain's most desirable place to live for the third year in a row, according to the annual Halifax Quality of Life Survey.
The survey looks at factors such as health and life expectancy, crime rates, weather, employment, earnings and schools.
Residents of Hart were found to be the healthiest in the country with 97.4% reported to be in good or fairly good health and the 80% employment rate is significantly above the national 71% average.
If you are interested in moving your home or business to The Elvetham Estate please feel free to contact us.
The Halifax survey can be found at the following link:
http://www.lloydsbankinggroup.com/media/pdfs/halifax/2013/2112_Places_to_live