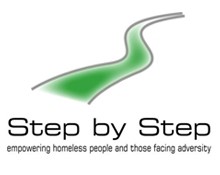 Calthorpe Estates To Sponsor Step By Step
Calthorpe Estates is proud to sponsor Step by Step, a locally based homeless charity who work with young people aged 11-25. The charity combines a number of services including accommodation, support, training, counselling and family mediation in addition to the teaching of vocational skills to achieve independent living.
Calthorpe Estates, via the Elvetham Grassroots Fund, has pledged support over the next three years to the Client Ambassador Scheme. The scheme enables clients to volunteer to take on more responsibility to assist the charity through presentations to community groups, to mentor and support their peers and to support Training Co- delivering client sessions at their on-site training room in Aldershot.
For further information on the work of Step by Step please visit www.stepbystep.org.uk